A new category of minimally invasive myomectomy, da Vinci ® Myomectomy, combines the best of open and laparoscopic surgery. With the assistance of the da Vinci Surgical System — the latest evolution in robotics technology — surgeons can remove uterine fibroids through small incisions with unmatched precision and control. Among the potential benefits of da Vinci Myomectomy as compared to traditional open abdominal surgery are:

        •Opportunity for future pregnancy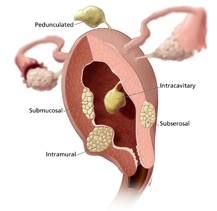 •Significantly less pain

        •Less blood loss

        •Fewer complications

        •Less scarring

        •A shorter hospital stay

        •A faster return to normal daily activities

da Vinci Myomectomy is performed with the da Vinci ®Surgical System, which allows Dr. Randell to perform a minimally invasive, yet remarkably precise, comprehensive reconstruction of the uterine wall, regardless of the size or location of your fibroids. The unique level of control and precision of da Vinci can also help Dr. Randell provide the most precise and thorough reconstruction possible. That can help to prevent a possible uterine rupture (tearing) during future pregnancies

.

As with any surgery, these benefits cannot be guaranteed, as surgery is unique to each patient and procedure. While myomectomy performed using the da Vinci Surgical System is considered safe and effective, this procedure may not be appropriate for every individual. Always ask Dr. Randell about all treatment options, as well as their risks and benefits.